Diversity, Equity, and Inclusion | The ABCs of Inclusion
April 18, 2023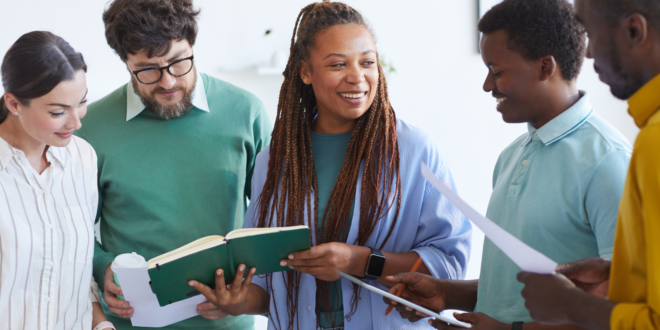 Described as "death by a thousand cuts," microaggressions damage work culture and employee satisfaction. Over time, these insensitive statements, actions, or assumptions can make employees feel excluded and marginalized. Countering microaggression is an "all-staff" issue. Creating a culture of allyship can be part of the answer.
Allyship is advocating for colleagues who have a different identity than your own.
Leaders can champion allyship and empower employees to become allies for marginalized peers. HR teams can educate, train, and support employee growth in this area. Measuring the success of initiatives like this can be difficult. The ABC model of inclusion can be used to benchmark individual and company growth.
Acknowledge
Educate employees on the various types of microaggression. Acknowledge that the problem exists and offer training to identify microaggression.
Build
Encourage opportunities to build new relationships, collect diverse perspectives, and use active listening techniques.
Champion
Model behaviors to actively counter microaggression and proactively identify change solutions.
Transparent communication is a vital part of building an allyship movement. However, finding the right words to use can be challenging in a situation that requires diplomacy and tact. HR leaders can use the ABC model of inclusion to educate staff and raise awareness. As an added benefit, the "Challenge" stage can be inspirational, acting as a north star. It points employees in the same direction, with the same goal in mind.
Originally featured in UBA's April 2023 HR Elements Newsletter.