Advocacy in Action | Claims Assistance with Emergency Room Bills
A member received two bills from an emergency room service provider totaling $844. One bill was for the emergency room facility charges and the other was for the emergency room physician. The member did not know what to do and contacted Purple Card for assistance.  Her Patient Advocate reviewed the bills and was able to determine the member used an In-Network emergency facility and physician. Since both service providers were In-Network, the member was entitled to a discount rate. When the member contacted Purple Card, the full In-Network discount had not been applied to the bills as the claims were still being processed by the insurance carrier. The Patient Advocate worked with the insurance carrier to have the claims quickly processed. The In-Network contracted rate provided the member with a total discount of $640 for both the emergency room facility services and physician charges.  The member's plan had a $1500 In-Network deductible and after the discount rate of $640 was applied, the payable amount of the claim was $204 which applied to the deductible. The deductible amount is patient responsibility, so the member went from owing $844 to only owing $204.
This is what the member had to say about the services received from The Purple Card®: "Thank you so much for your review and follow-up!  You have been very helpful!!"
---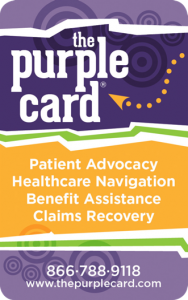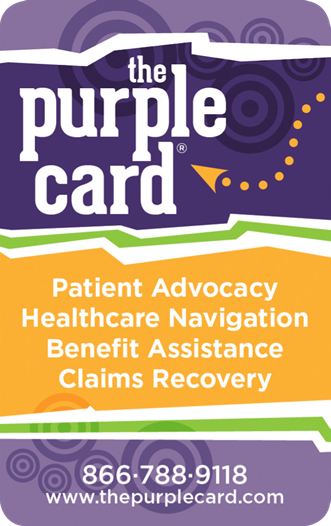 At Brinson Benefits, we care about the patient's best interest. We believe the patient should have an available healthcare navigator and advocate. Our Patient Advocates at The Purple Card® are highly trained to educate members about available benefit programs. They work hard to resolve issues with providers and insurers.
The Purple Card® is an independent health care advocacy and assistance service. Our Patient Advocates provide time and cost-saving services to resolve concerns about benefits programs. We not only assist our members, but we also educate them on ways to maximize health care coverage and other available benefit programs.