Advocacy in Action | Negotiating Unexpected Claims
Provider Balance Bill
Our Patient Advocates are serious about service. As an independent resource, they are available to our members to help them resolve any concerns about their benefits program. They can assist with concerns about claims, patient referrals, balance bills, enrollment delays, or any benefits issue.
How The Purple Card® was able to assist…
A member contacted The Purple Card® stating that she had just received a $621 balance bill from a provider's office for anesthesiology services. The member was unhappy because she had gone to an in-network doctor for the surgery and the member believed everything related to the surgery would be considered in-network. Unfortunately, the doctor who performed the surgery was in-network but the anesthesiologist was an out-of-network service provider. The member was very upset because she was not given a choice regarding who would do the anesthesiology. The insurance carrier processed and paid the out-of-network claim as if it were in-network at 100% of the allowable contracted rate, or $1,178.  However, the member was still responsible for the balance of the out-of-network charge, $621. Since the out-of-network provider was not contracted with the insurance carrier, they could and did charge the member a higher amount. The Patient Advocate contacted the out-of-network provider's office on behalf of the member. She worked with the provider to reduce the $621 amount by 50%, down to $310.50. The member was then able to set up a monthly payment plan with the provider's office to pay off the balance billed amount. Here is what the member had to say about the services she received from The Purple Card®:  
"Thanks for all of your help. You have been wonderful!!!"
---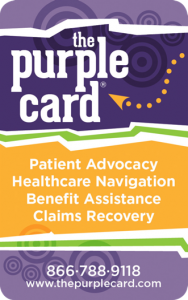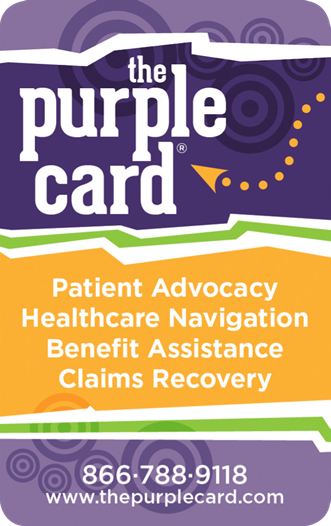 At Brinson Benefits, we care about the patient's best interest. We believe the patient should have an available healthcare navigator and advocate. Our Patient Advocates at The Purple Card® are highly trained to educate members about available benefit programs. They work hard to resolve issues with providers and insurers.
The Purple Card® is an independent health care advocacy and assistance service. Our Patient Advocates provide time and cost-saving services to resolve concerns about benefit programs. We not only assist our members, we educate them on ways to maximize health care coverage and other available benefit programs.