Advocacy in Action | Unexpected Bill
A member received a bill from the lab for $2,152.89. The member did not understand why she was receiving the bill and mentioned the issue to her co-worker. Her co-worker mentioned her Patient Advocate had helped her resolve a similar issue. The member called her Patient Advocate about the lab company's bill. The Patient Advocate contacted the doctor's office about the lab work done.
She was advised that the doctor's office had an arrangement with the lab company to accept an insurance company's payment. Then, they would bill the member a discounted rate for the balance. The Patient Advocate then called the lab and they confirmed that they should have allowed a lower rate for the lab services billed.
The lab then reduced the member's bill down to $99.00 which resulted in a $2,053.89 savings for the member. Here is what the member had to say:
"Thank you for your efforts in getting this resolved. I really do appreciate your service and hopefully we won't have to mess with it again! Thanks again for all of your help."
---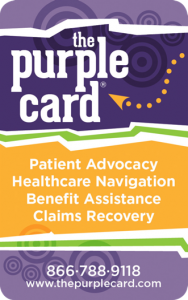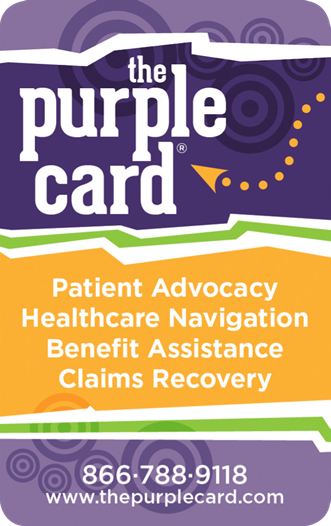 At Brinson Benefits, we care about the patient's best interest. We believe the patient should have an available healthcare navigator and advocate. Our Patient Advocates at The Purple Card® are highly trained to educate members about available benefit programs. They work hard to resolve issues with providers and insurers.
The Purple Card® is an independent health care advocacy and assistance service. Our Patient Advocates provide time and cost-saving services to resolve concerns about benefit programs. We not only assist our members, we educate them on ways to maximize health care coverage and other available benefit programs.