Unpacking Severance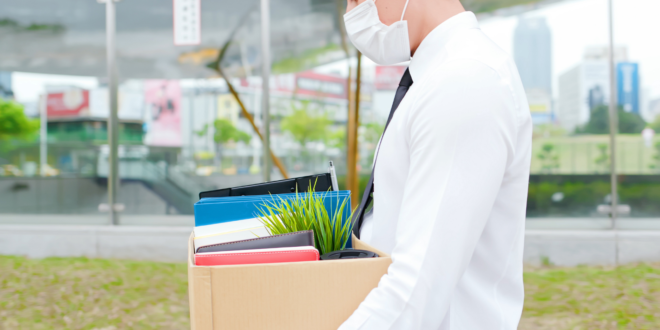 The global economy has suffered since the start of the coronavirus (COVID-19) pandemic. Many businesses have had to come up with creative solutions to address declines in business such as furloughs, pay cuts or freezes on matching retirement contributions. The goal is that a temporary change may tide the company over until the business has adjusted to changes. Unfortunately, some companies have had to reduce headcount using a more permanent fix through a single or series of layoffs. This extensive process requires business leaders and human resource executives to clarify the terms and conditions of a layoff. One decision to evaluate is whether departing staff will receive a severance package to help with this change in employment and potentially support a new job search. Companies are encouraged to consider relevant laws, company severance policies, and employee messaging.
Severance is defined as a benefits package given to departing employees after they leave an organization. Severance packages may include items like a lump sum payment or pay continuation for a designated period, paid COBRA (healthcare benefits) coverage, or an outplacement program. The U.S. does not have strict regulations regarding the inclusion of severance packages. That being said, the Worker Adjustment and Retraining Notification (WARN) Act does offer guidance for employers that intend to lay off 100 or more employees. Companies who meet these conditions and do not provide at least 60 days' notice to affected employees may be liable for back pay and benefits.
While offering a severance is not required, many companies have a severance policy in place. A standard severance policy outlines the terms, conditions, and any relevant formulas used to determine the package. Employers who pride themselves on having an "employee first" culture often advertise their severance policy during the recruitment process to attract candidates. While this may sound preemptive, a severance policy offers a high degree of transparency to employees. A recent Korn Ferry severance survey reported that 28% of companies that laid off employees during the last year did not have a severance policy in place. When there is a policy, employees can rest assured they will receive a severance package if affected by a layoff, a guarantee which may be important if the employee has experienced the hardships of a layoff previously. A standard formula used to calculate severance is two weeks of pay for every year employed. For example, an employee with eight years of tenure would receive 16 weeks of pay as a part of the separation agreement. Many employers upgrade this offering as another way to show commitment to their staff. Regardless of the package details, companies are required to honor active severance policies.
Eliminating staff is a tough decision all around. It affects the former employee who is likely dealing with a sudden change in job security and financial insecurity. It affects remaining staff who may feel a sense of guilt for not being affected or sadness for their departing colleagues. Businesses are wise to keep an open door on communication during and after a layoff to reinforce how the business plans to adjust to these changes while honoring the privacy of exiting employees. Kind and fair treatment go a long way in maintaining employee confidence.
Originally featured in UBA's April 2021 HR Elements Newsletter.