DOL Issues Final Regulations Regarding Association Health Plans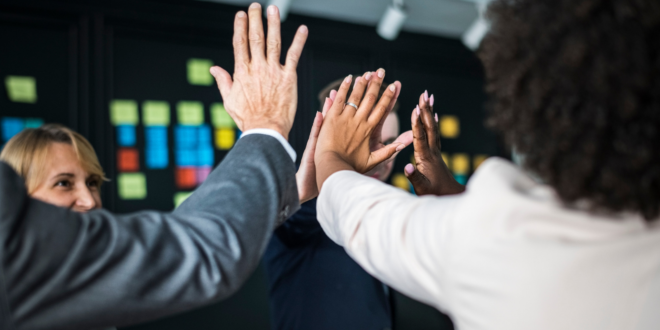 On June 19, 2018, the U.S. Department of Labor (DOL) published Frequently Asked Questions About Association Health Plans (AHPs) and issued a final rule that broadens the definition of "employer" and the provisions under which an employer group or association may be treated as an "employer" sponsor of a single multiple-employer employee welfare benefit plan and group health plan under Title I of the Employee Retirement Income Security Act (ERISA).
Updates
On August 20, 2018, the IRS added a new Q&A 18 to its Questions and Answers on Employer Shared Responsibility Provisions Under the Affordable Care Act. Q&A 18 confirms that:
An employer that is not an applicable large employer (ALE) under the employer shared responsibility provisions does not become an ALE due to participation in an AHP
An employer that is an ALE under the employer shared responsibility provisions continues to be an ALE subject to the employer shared responsibility provisions regardless of its participation in an AHP
Multiple employers are treated as a single employer for determining whether the employer is an ALE only if the employers have a certain level of common or related ownership
On August 20, 2018, the DOL posted its Association Health Plans ERISA Compliance Assistance fact sheet. Although much of the fact sheet does not cover new ground regarding AHPs, below are items that weren't extensively discussed in the final rule.
The fact sheet confirms that AHPs are employee welfare benefit plans under ERISA and must comply with the Consolidated Omnibus Budget Reconciliation Act of 1985 (COBRA), the Health Insurance Portability and Accountability Act of 1996 (HIPAA), the Patient Protection and Affordable Care Act (ACA), the Mental Health Parity and Addiction Equity Act (MHPAEA), and other group health plan laws. Specifically, the fact sheet states that the DOL anticipates future guidance on the application of COBRA to AHPs that provide coverage to member employers with fewer than 20 employees.
The fact sheet identifies certain disclosures that AHP plan administrators must make, including a Summary Plan Description, Summary of Material Modifications (as needed), and Summary of Benefits and Coverage.
The fact sheet also discusses benefit claims administration and fiduciary duties under ERISA, including administrative exemptions that the DOL may grant. Generally, if an AHP fiduciary hires one of its association's member employees or an affiliated company to provide services to the AHP, then the arrangement would be a prohibited transaction. However, an AHP fiduciary can apply to the DOL for an administrative exemption if it wants to hire affiliates or related people or companies and charge normal fees, but the application would have to prove the arrangement was in the interest of and protective of the plan and its participants and beneficiaries.
The fact sheet explains DOL programs that may be available to employers who make mistakes in operating an AHP, including:
The fact sheet discusses the DOL's enforcement authority over AHPs because of their status as MEWAs. Specifically, the DOL may issue a cease-and-desist order when it appears that a MEWA's conduct:
is fraudulent,
creates an immediate danger to the public safety or welfare, or
is causing or can be reasonably expected to cause significant, imminent, and irreparable public injury.
The Department may issue a summary seizure order if it appears that a MEWA is in a financially hazardous condition. Further, people who market or maintain AHPs may face criminal penalties if they make false statements in connection with the sale or marketing of a MEWA.
Finally, the fact sheet alerts employers that AHPs, whether fully insured or self-funded, must generally file both a Form 5500 and a Form M-1 with the DOL. To determine whether an AHP has appropriately registered with the DOL, employers should use the DOL's electronic Form M-1 database before joining an AHP. Because all AHPs must file the Form M-1, a failure to register or to file a complete, accurate, and timely Form M-1 is a red flag. If an employer realizes that an AHP has a filing failure, then the employer should consult with its attorney and use extreme caution before enrolling in the AHP.
On December 3, 2018, the DOL published its "10 Tips for Filing Form M-1 For Association Health Plans And Other MEWAs That Provide Medical Benefits" that provides plan administrators with information on when to file and how to complete portions of Form M-1. The DOL emphasizes that all MEWAs that provide medical benefits, including AHPs that intend to begin operating under the new rule, are required to file an initial registration Form M-1 at least 30 days before any activity including, but not limited to, marketing, soliciting, providing, or offering to provide medical care benefits to employers or employees who may participate in an AHP.
Conclusion
For small employers and self-employed individuals, this final rule may increase their access to more affordable healthcare coverage.
For risk-averse employers who want to join an AHP, the best approach would be to join a fully-insured AHP on or after September 1, 2018, the date when this final rule will apply to fully-insured AHPs. The DOL explains that it expects fewer oversight and operational issues for fully-insured AHPs because many fully-insured AHPs already exist and issuers – who are currently regulated by the state insurance agencies – have developed products and services tailored to those plans. Also, fully-insured AHPs have traditionally been less likely to experience fraud.
An employer should exercise caution and consult with its attorney before joining a self-funded AHP. Historically, self-funded AHPs have been at greater risk of fraud and financial mismanagement. Further, the DOL anticipates that states will implement regulations and strengthen their enforcement of self-funded AHPs before April 1, 2019, the date when this final rule will apply to new self-funded AHPs.
6/20/2018
Updated 8/20/2018
Updated 12/10/2018